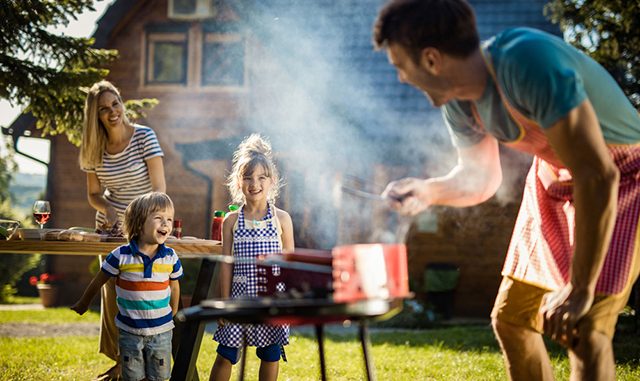 A checklist always proves to be a useful tool in facilitating whatever kind of task. It is also especially beneficial especially in preparing to cater a party. The checklist would ensure that the caterer has not left out any major or minor details for the party catering. Chilternscatering.com.au offers full service bbq catering Sydney, hot or cold bulk food pickup, a food truck, bar service and our own event spaces.
A party catering checklist may include the following:
Food Services and Delivery. A simple catering involves just the cooking and provision of foods. The client may be the one to pick up the food from the caterers place but it is more likely that clients would prefer the caterer to deliver the foods to the venue. Also in most cases, a caterer is hired for a full line of service which includes not only the food cooking and preparation but also a staff of attendants to prepare the venue, serve the foods and do the cleaning afterwards.
Time and schedules. When you are hired to cater an event, you and your company or staff should arrive at the venue at the proper time. This will ensure that you have enough time to arrange your stuffs and prepare whatever is needed during the event with regards to catering. You should know when the appetizer, main entree, dessert or beverage would be served. If there is a bar at the venue, you need to make sure that you also are in tune with the bar's opening time. Also, ask the client if there are any entertainment forms to be held during the party so you can adjust your serving time.
Estimated number of guests. This information is vital in the food preparation. Based on the approximate number of guests, you can also estimate how much food and drinks you need to prepare. Also if you will also be in charge of the venue preparation, the number of chairs and tables you would set up must be sufficient to accommodate all expected attendees. Make sure that this number is already known about a week before the party.
Drinks and beverages. If you will also be providing a bar service separate from the served drinks, verify from the client if it is going to be an open bar, a prepaid keg or a cash bar. The bar may also serve nonalcoholic drinks. Make sure to serve brands of drinks according to the client's preferences. There should be soda, beer, wine and other liquors.
Menu. Ask your client how the menu would be served if it is per table or on a buffet service. Aside from the menu, make sure to provide condiments too or ask your client if there are specific condiments which he or she wants to be served during the party reception. You need to show a sample list of menu to the clients from which they can choose the dishes they want. As a caterer, you would have an edge over other caterers is you know how to prepare other exotic and foreign dishes instead of the usual foods served in parties. There might be guests who have special diets like vegetarians and diabetics so you need to provide dishes fit for them.
Service equipment. Make sure to prepare the necessary tools and equipment for the party catering such as table linens, silverware, glassware, tents, tables, chairs, etc. Get the best catering everytime you have an event.
Article Source: http://EzineArticles.com/4431175