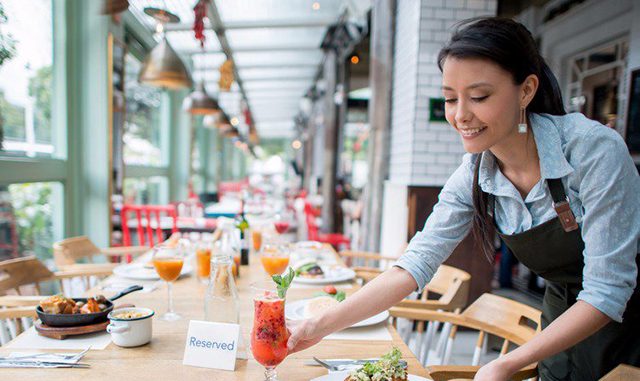 The Soil Association's Food for Life Catering Mark has revealed new figures highlighting an increased spend on British, farm assured and organic products in the catering sector. The Food for Life Catering Mark is an independent certification that encourages caterers in schools, nurseries, hospitals, universities, care homes and business and industry to serve more freshly prepared meals, using Red Tractor, Free Range, LEAF and MSC certified products. The goal to cater Sydney is to serve them the best food that they have ever tasted.
There is now over £40 million spent on Red Tractor assured meats by Catering Mark holders per year, increasing from £23 million in 2014. In addition, £9 million is spent on organic, £5 million on MSC and £4.7 million on RSPCA assured products through the scheme.
This follows positive news for organic from this year's Organic Market Report, which showed sales of organic have risen 4.9% in the last year and the organic catering sector has increased by 15.2%. More than £9 million is now spent on organic food through the Food for Life Catering Mark, an increase of 28.5%
Rich Watts, senior Catering Mark manager said; "The growth of the Catering Mark is providing the opportunity for the public to eat more freshly prepared, ethical, sustainable food that meets nutritional guidelines. But more than that, it also provides a fantastic opportunity for producers that comply with the Catering Mark standards to supply to Catering Mark menus across the country. Following an increase in sales for many producers this year, we expect to see further growth in the coming 12 months and so the next challenge will be keeping up with demand!"
Already many hundreds of caterers around the UK choose to have their meals certified by the Catering Mark. The independent verification that the Catering Mark gives commercial caterers can help secure contracts and has been a significant marketing tool when communicating to customers the efforts caterers go to in serving food that is better for people's health and the environment. There are now over 1.6 million Catering Mark standard meals being served every working day across the UK.
At Catering Mark gold and silver, caterers are awarded points for increasing their use of FairTrade, British and organic ingredients. The Catering Mark is also a useful tool that will generally guarantee good or excellent performance by caterers against the award criteria in Defra's Balanced Scorecard for public procurement, including food production, social and economic value and quality.
Dr Peter Bonfield, who originally developed Defra's Balanced Scorecard, commented: "This is an exciting opportunity to inspire businesses and caterers to improve their environmental performance and show a clear commitment to buying fresh, healthy, locally sourced, sustainable food and champion British producers via the Red Tractor scheme. The Food for Life Catering Mark is making it easy to verify a good or excellent score across all areas of the DEFRA balanced scorecard for public procurement, including food production, social and economic value, quality and now resource efficiency too."
For more information: http://www.sacert.org/catering