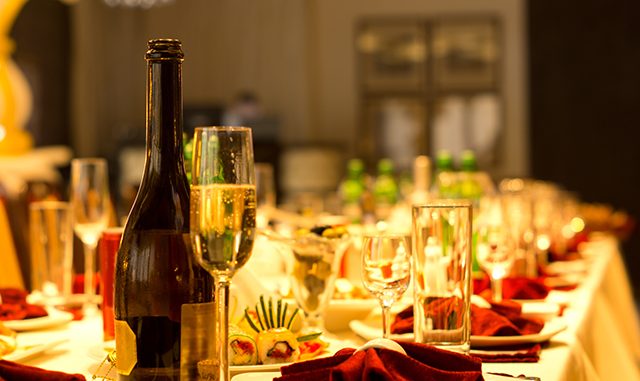 Corporate Catering in Sydney is a very important aspect if you are organizing a corporate event such as when you get together with the staff members, meet dealers, and more. Since several corporate events or business meetings take long durations, you want to make sure you can hire a corporate catering service that can offer good food. If this is neglected, it can often lead to a loss of interest, decreased productivity, among other factors.
To play it safe, you can try hiring a corporate catering in Fort Lauderdale that has a good reputation. While there might be several options, you also want to make a good first impression. You can search online, look around, or get recommendations. You also want to look into catering services that specialize in corporate catering. A catering service that specializes in wedding catering is not the right company you would want. You can also ask if they have experience in corporate catering so that you can make a final decision.
When searching for your corporate catering service, there are few things that you can consider:
• Value: If you are having a corporate event and you are treating a client that is coming into town for business, you have to remember that your meal should mirror the value of your relationship with your potential business partner. For example, if your client is coming to your office to close a $500,000 deal and they are traveling to come and see you, it is best to not to provide fast food, but instead something special.
• Scheduling: When speaking to the corporate catering service, you want them to be well aware of the schedule of when each meal should be served, the location of the event, and possible preferences for food. Before having your meals during the corporate event or business meeting, you may provide your guests with some information of the catering company since it can show your staff, work mates, or clients how much thought you put into your meal.
• Choice of Meal: Before the event, you have to think about what will go down. Will it be a business meeting or a celebration? That way, you can choose what you serve. If you provide steaks and starches during a very important business meeting, it could drag you and your guests down for the rest of the day. Therefore, you should keep your meal light and portable so they can easily eat it while working.

• Allergies, Dietary Restrictions, and Preferences: Before the actually corporate event, it is best to work alongside your chosen corporate caterer and give them a head up on any allergies that you or your guests might have such as nuts, milk, and more. You also want to notice them about any dietary restrictions or preferences so that you do not make any mistakes during the event. If your client is vegan, you do not want your caterers to be serving beef or pork for their meal.
• Local Food: If you have business partners or clients that are traveling to your location, you want to have a meal that can reflect where they are at. In this case, you can hire your local caterer in Fort Lauderdale, that way you have something to talk about aside from business.
• Dessert or Goodie Bags: If you decide to take lunch and you are well aware that your business meeting or corporate event will take a long time, you can ask your corporate catering service to provide a mid-afternoon snack, dessert, or even a goodie bag. Through the long talks and visits, it can be a simple treat that everyone can appreciate.
Before hiring your preferred corporate catering in Fort Lauderdale, you can ask your guests, business partners, or clients what they would like to have. You also want to know in advance whether have any allergies, religious practices, or restrictions that could affect their diet, then you can take care of the rest. Once you have asked them these questions, they will know that their meal will be well taken care of and that you are taking care of them. Through this, your meal can make a very big impact since it can be an extension of how you attend to business matters and that you can handle simple tasks.