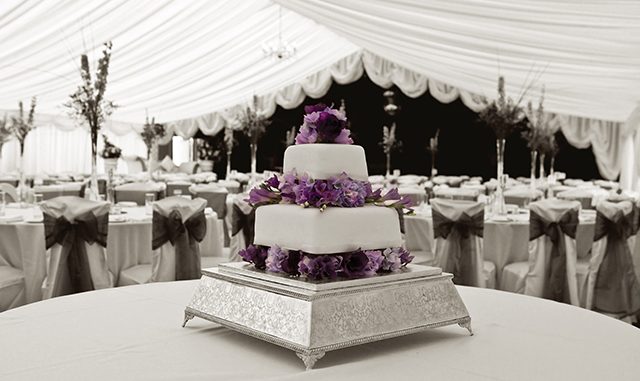 1. Find the right corporate functions Melbourne venue for any event example wedding.
-The first step in deciding on a venue for your event is to clearly define your needs. Make a comprehensive list of every must have. Check for things like seating capacity, parking, stage, and catering capabilities.
-Of course, the most important question is availability. Is the venue available on the date you have selected? Will there be any other groups sharing the venue on that day?
-If there is a service that the venue cannot provide, be prepared to bring in outside help. Factor this into your budget.
-Reserve the venue BEFORE announcing the date.
-Many venues that host events regularly will be able to recommend other service providers to you. They will undoubtedly know of a trusted party rental company, audio visual people, caterers, etc. Since these companies are already familiar your venue, there will be no confusion on event day. They wont get lost on the drive, they know where to set up, and they wont need to ask you as many questions.
2. Hire Professional Entertainment
This is the part of your event that everyone will remember. If the entertainment is amateurish, rude, or boring, no one will have a good time. The nights entertainment will in many cases make or break your event. This is not the time to be a bargain shopper. The cheapest act will almost never be the best one. If everyone is guaranteed to have a great time, YOU get all the credit. In the magic business, anyone who buys a few tricks at the local magic shop can call themselves a magician. Here are a few of the ways that you can sort out the amateurs.
-First impression. When you visit a performers or bands website, or when you look at their brochure, does it look professional? They say not to judge a book by its cover, but this does not hold true for entertainment. An entertainer that takes their business seriously and is providing a quality product will not send you to a tacky free web page, and will not give you a home made business card.
-Get video! This is one of the best ways to see what an entertainer has to offer. Most professionals will have a video on their website or they can send you a DVD. If you are hiring a band, get an audio sample.
-Testimonials. Dont be afraid to ask for some testimonials. Letters of recommendation, video or audio. I could tell you how great I am all day long, but it only really counts when it comes from another customer like you.
-Technical Requirements. Every artist should be able to provide you with a technical rider. So called because this document rides as an addition to the contract. Basically this is a set of instructions for the talent buyer. It describes the technical and staging needs of the artist, as well as dressing room requirements, load in and set up times etc. This document could be 30 pages or 1 page depending on the complexity of the show. If you mention technical rider to an entertainment provider and they dont know what you are talking about, find someone else.
3. Build a Reverse Time Line.
Starting with the day of the event and working backwards, create a list of every task that needs to be completed. Give each task a deadline and stick to it. Consider invitations, advertising, themes, decorations, permits, etc. Book entertainment and caterers as early as possible! The deadlines may change, but this chart will serve as a guide when things get overwhelming.
4. Delegate
If you are lucky enough to have a few volunteers at your disposal, employ them wisely. Divide the work and keep everyone involved. Hold regular meetings at set intervals as your event date approaches so you can set goals and check on progress. Once you have delegated a certain task, say invitation design to one of your volunteers, oversee their progress, but try not to step in to often. Micromanagement can really slow progress. Start with a team that you trust and let personal responsibility drive them.
5. The Big Black Book
Full time event planners will often carry what is sometimes called the Event Bible. It is a simple 3 ring binder, with copies of EVERYTHING relevant to the event: contracts, floor plans, vendor price lists, guest lists, important contacts, checks, and permits. No matter how much pre-planning you do, the day of the event will be hectic. The last thing you want to worry about is looking for some missing piece of paper.
6. Social Media
The internet is by far the greatest resource for promoting your event. Using popular social networking sites is a great way to let everyone know about your event for free. With Facebook, you can give your event its own profile page and send out event announcements and invitations. You can also post recap pictures to show everyone how well your event went. MySpace and YouTube are also great sites and shouldn't be forgotten. If anyone was unable to attend, they can easily log on to see what they missed.
7. Document the Event
Once the event is over, the only visible record of its success will be in pictures and video. Get as much footage as possible. If your budget allows, hire professional photographers and videographers. If not, task the job to a volunteer and provide them with a high quality camera. Give them a list of shots that you would like included. Full room shots, including logos or brands, and of course shots of people having a good time. These records come in real handy later on when you throw your hat in the ring to organize another event. If you are organizing the event for a client, send them a recap with all of this media ASAP after the event. If you are organizing the event for your own organization, post the pictures on social networking sites and send everyone a link. After all, you did the work, you should get the credit!
To see how Michael Barron can personally transform your event, visit our links below now.
Michael Barron is one of the nation's leading professional illusionists. With more than 3,000 performances and 50 television appearances in 19 countries. Michael Barron's production company is highly sought after by fortune 500 companies, universities, and theaters world wide.
Official Website: [http://www.BarronMagic.com]
Facebook: http://www.facebook.com/barronmagic
Article Source: https://EzineArticles.com/expert/Michael_Barron/831086
Article Source: http://EzineArticles.com/5377642