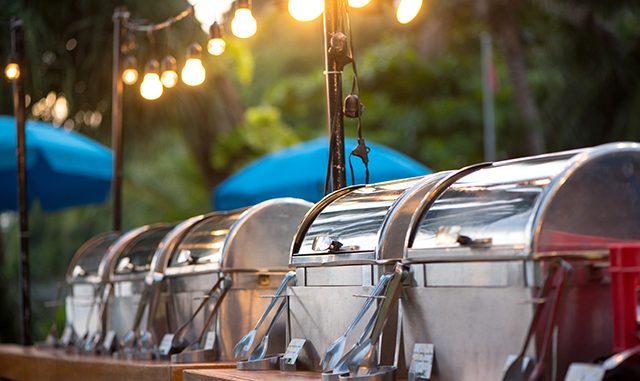 Everything will be delivered to your corporate picnic Sydney location and collected afterwards. When you need to cater for staff from junior to executive level, you need to ensure you choose the most professional office catering company available. Whether you are looking for a company to take care of your daily canteen needs, or a catering outfit that can take care of high level cocktail parties and executive dinners you can't afford to take a risk. Choosing the right company is a process that needs to be undertaken quite carefully, in terms of commitment and professionalism as well as providing nutrient-rich meals that are not too heavy or rich for business hours. Here are four tips to help you get started on your search.
Select An Established Business
A family-run enterprise or a business that has been around for long enough to go through the ups and downs of running a catering company is always a good place to start. When it comes to food, nothing spreads faster than negative feedback, so an established company is a good sign of commitment to quality. Have a look at company reviews to make sure they are what they say they are.
A Caterer That Offers Customizable and Flexible Menus
People need diversity and employees don't want to be stuck eating the same thing week after week. The company you choose should offer innovative menus that offer different tastes, but which also fulfill nutritional requirements and keep people energized and ready to keep working. If you have multi-cultural staff you will also need to make sure the caterer can deliver according to different Dietary requirements.
A Company That Caters For Special Occasions Is Convenient
There will be times when you need to cater an extra special dinner or impress a group of high level executives, so it helps if your standard caterer is able to take things up a notch when required. This saves you having to look around for someone else without having a preexisting relationship.
A Caterer That Makes the Experience, Professional, Punctual and Stress-Free
There's nothing worse than planning an important event and having something go wrong with the food. Whether the food is running late, doesn't arrive, or isn't anything like what was ordered, when things go wrong, it can be very stressful and embarrassing for the organizer. You need reassurance that whoever you hire can handle the job and make it pleasant, enjoyable and a positive experience for your company's guest list. Check out for the best caterer experience.